Driver Android® Tablet ELD Applications
Mobile Integrated Logistics Executive Suite
ELD Applications
The M.I.L.E.S Android® applications include:
Driver Login/Logout (Team or Individual)
Road-Side Service & Invoicing
Driver <-> Dispatch Communications
Asset & Trip Modifications
Tablet <-> Server Uploads
OBD (engine) to Server Reporting
OBD On-Board diagnostic tool
Trip and Asset Configurations
Log Book Entry/Display/Transmit
Hours of Service Reporting
Vehicle Inspection Reports
Prior Log Book & Document Storage
Communications Monitoring
Inbound/Outbound Digital Document Transfer
Practical Routing & Audible "Heads-Up" Turn-by-Turn *
Digital Image Scanner **
Payload Reconciliation
Proof Of Delivery (POD) notification
Fuel Tracking & Reconciliation
Previous & Upcoming Stops Reporting
Electronic Driver Signatures
Scales & Weigh Station Locator
Internal Email/Messaging functions
GPS (Bread Crumb) Tracking
BarCode Scanning and Tracking
Load Logistics® ELD Applications helps fleet managers save time and money for their fleet. With our TMS system, you can customize software to fit your company needs. Receive update notifications on loads, invoices and trip changes. View real time stats to track truck performance and load locations. Have apps perform ELD mandate functions as defined in the latest FMCSA regulations. Access a dashboard with no software installation.
Contact Us or Call Load Logistics® for a quote today. (770) 702-0701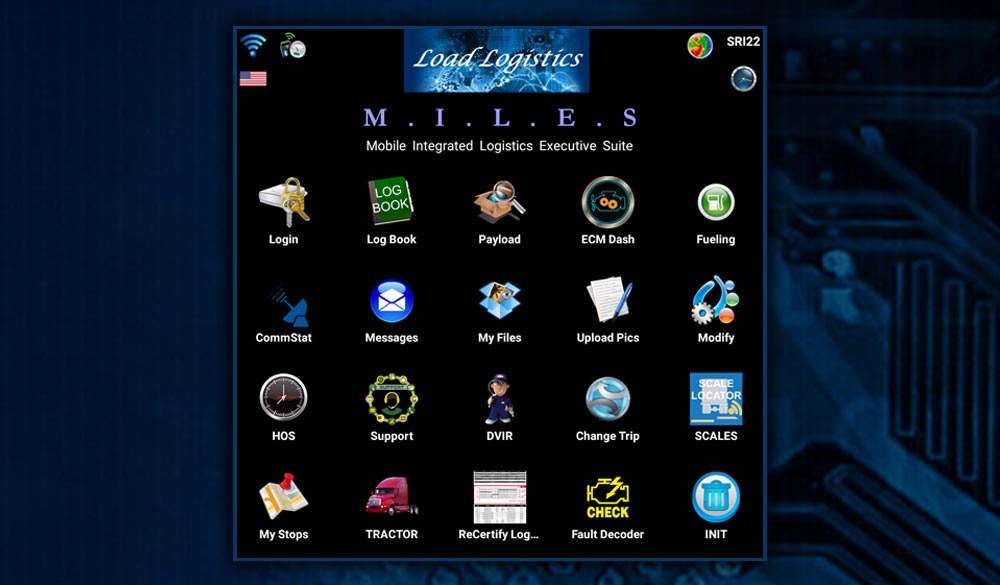 Tablet apps allow the driver more options and controls.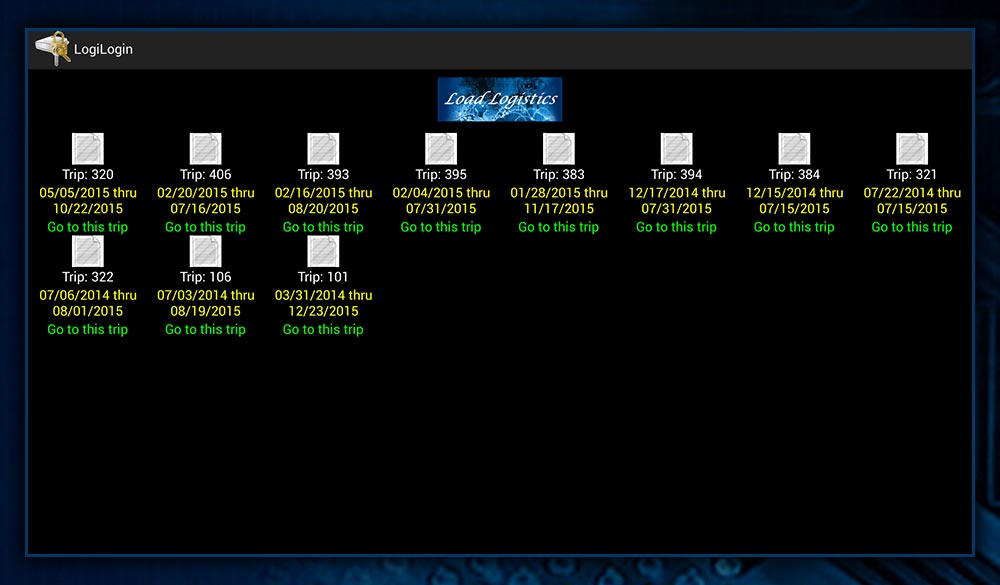 Drivers can select and log into active trips.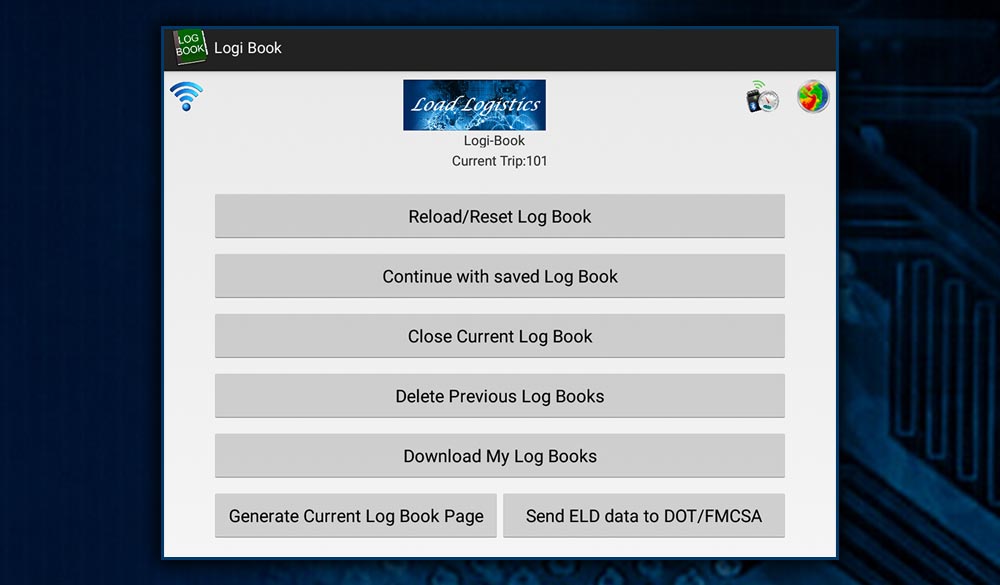 Electronic Log Books provide greater accuracy.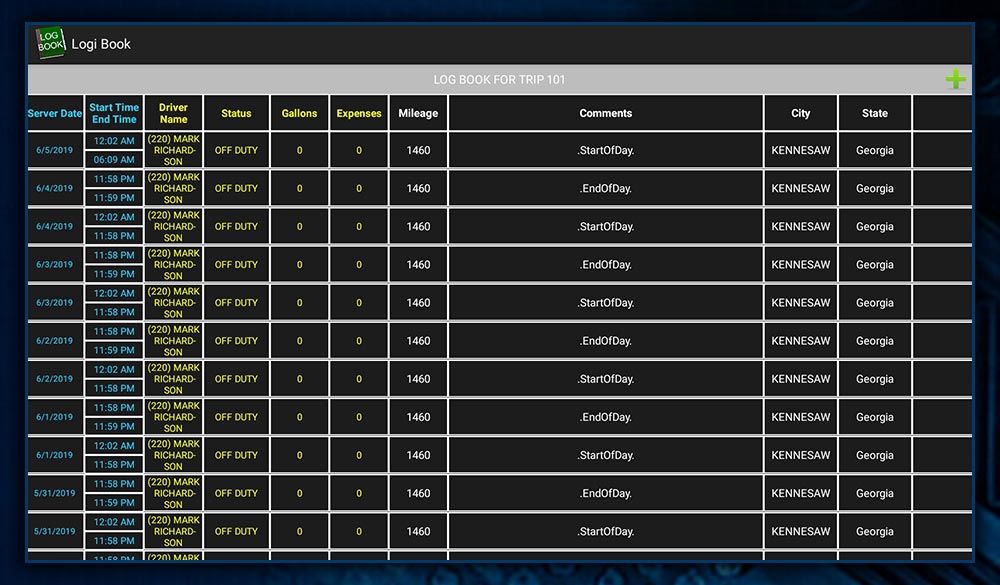 Electronic Log Books Duty Status Details Logging.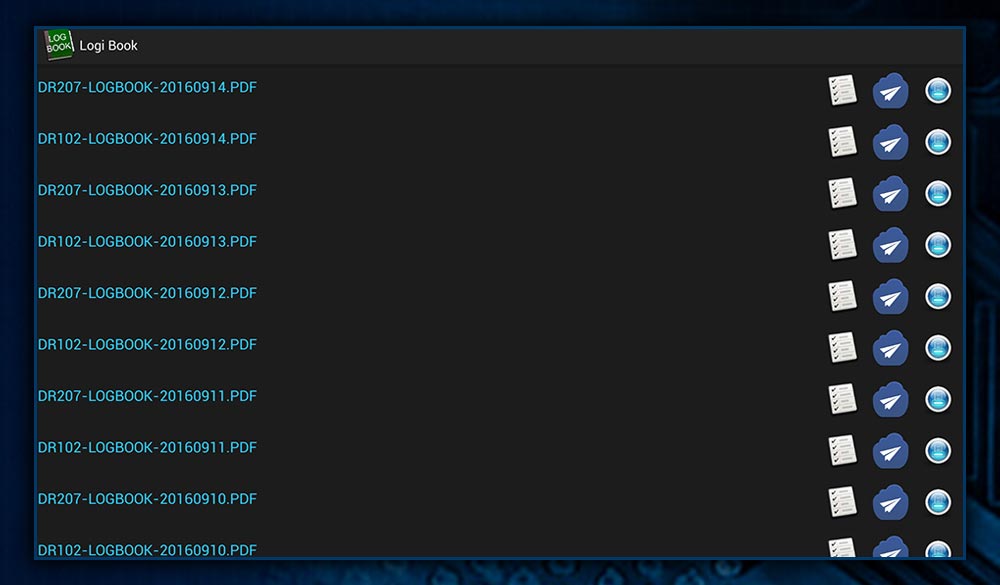 Electronic Log Books can be printed, emailed or transmitted electronically.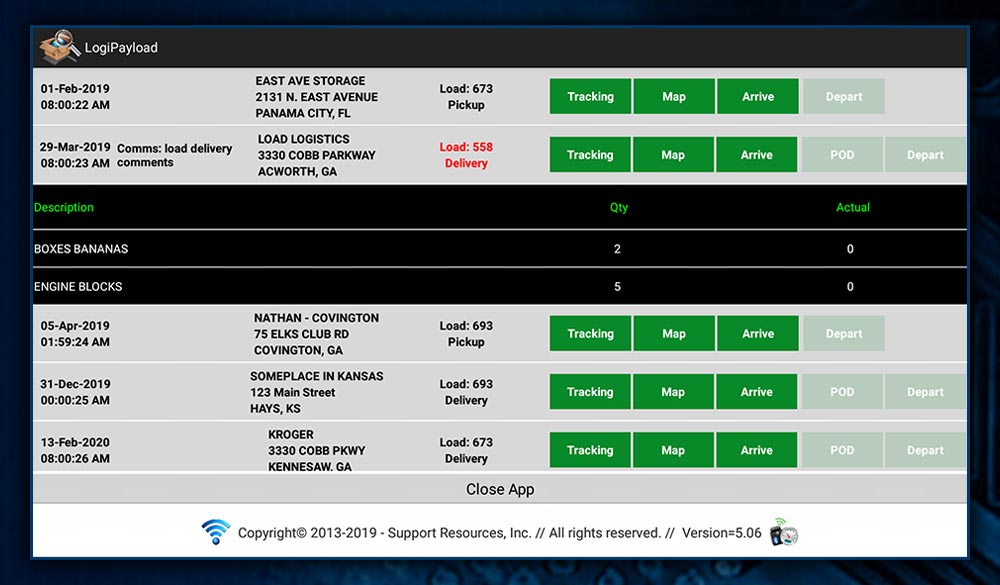 Payload reconciliation provides greater accountability.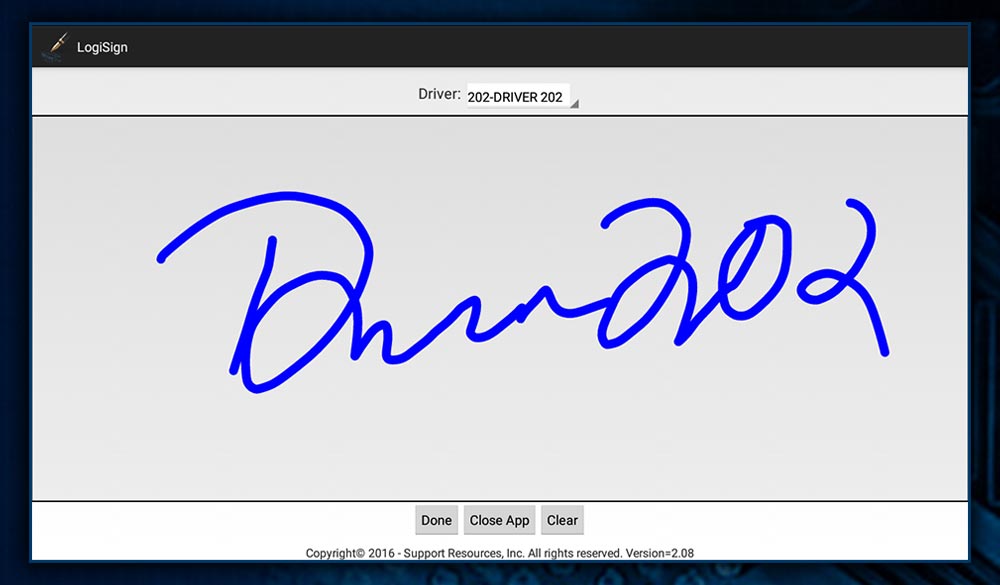 Driver Electronic Signatures.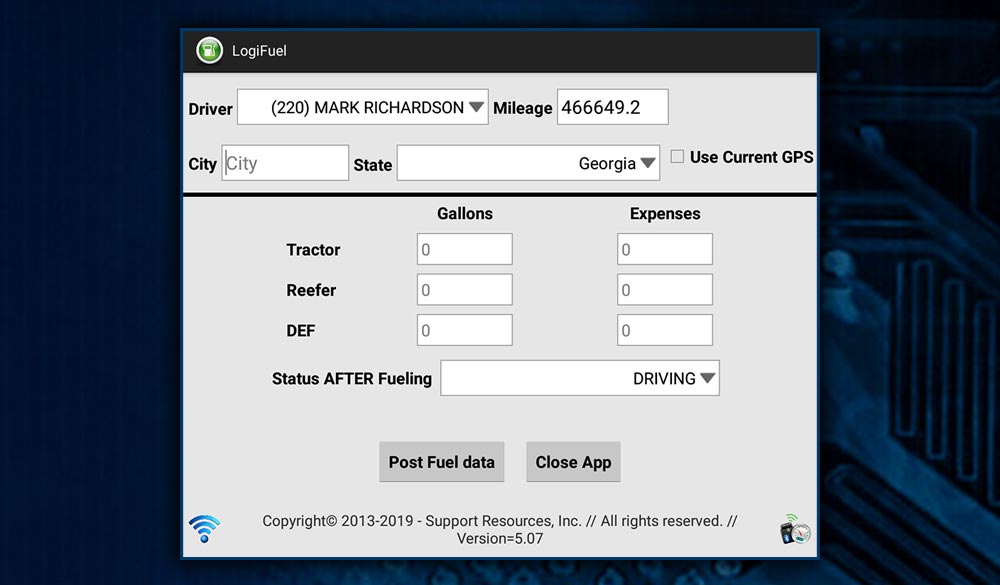 Fuel Tracking and Reconciliation.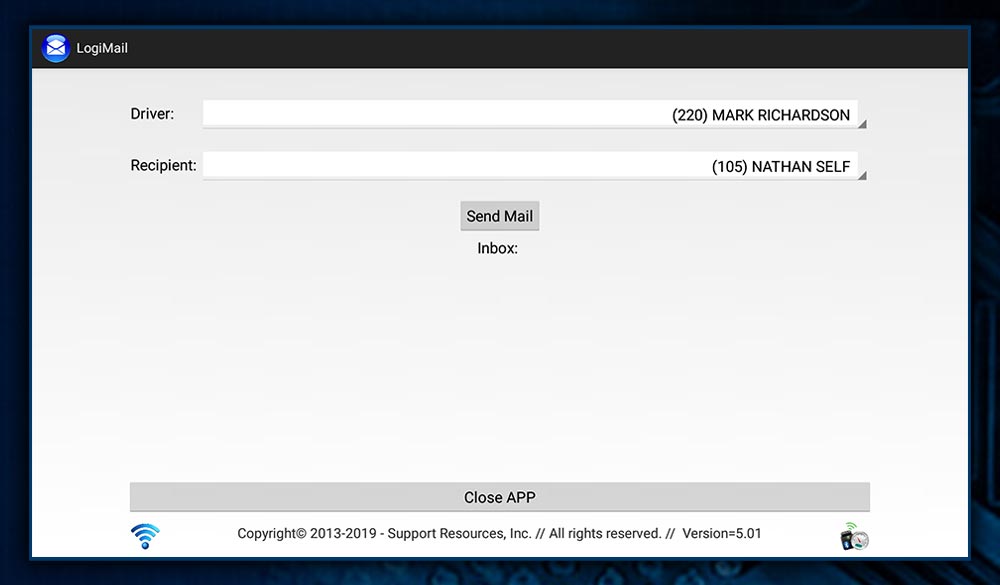 Internal messaging allows driver->dispatch and dispatch->driver communications.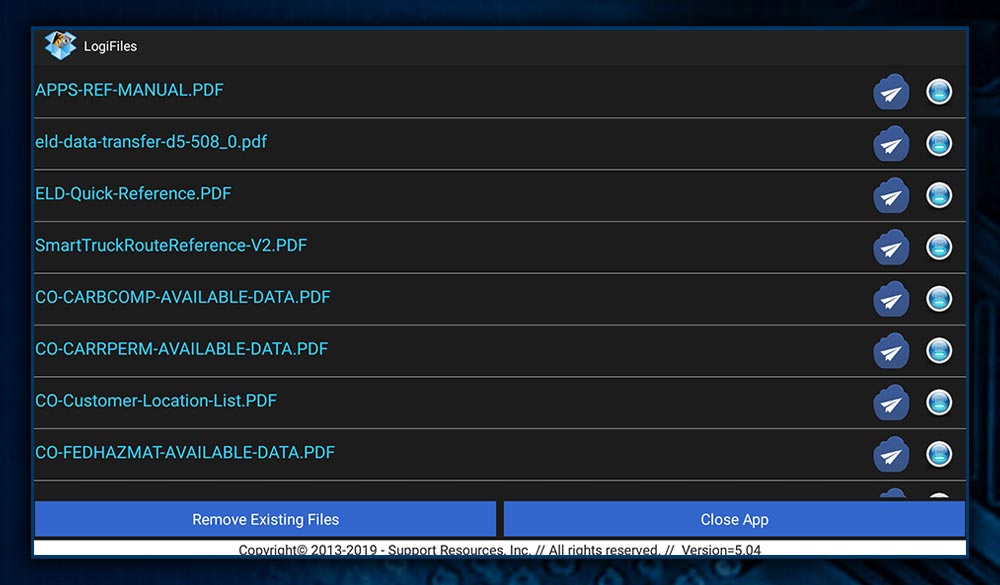 Digital documents can be emailed or transmitted to/from Dispatch.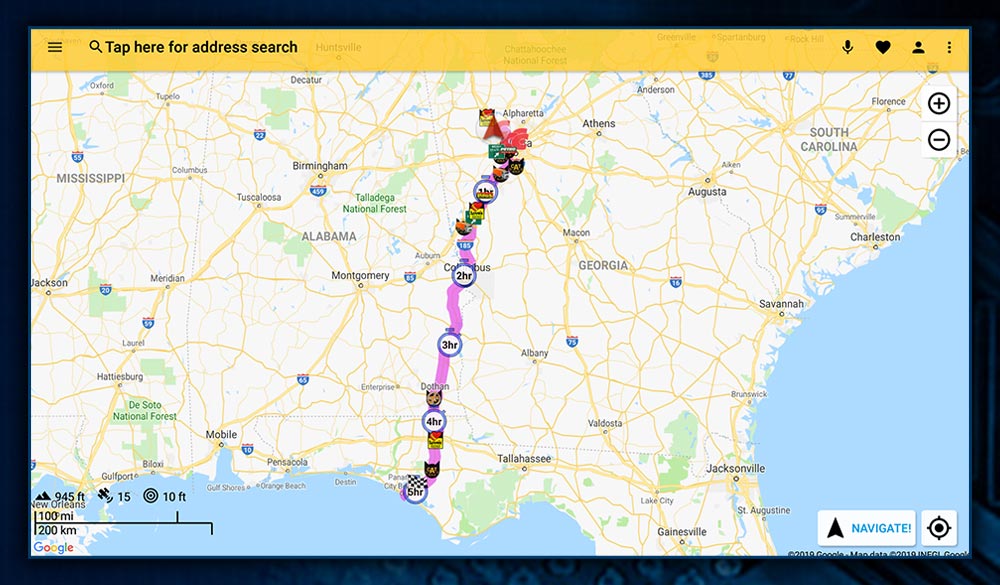 Practical Routing with Fuel, Parking, Scales and Weigh Stations. *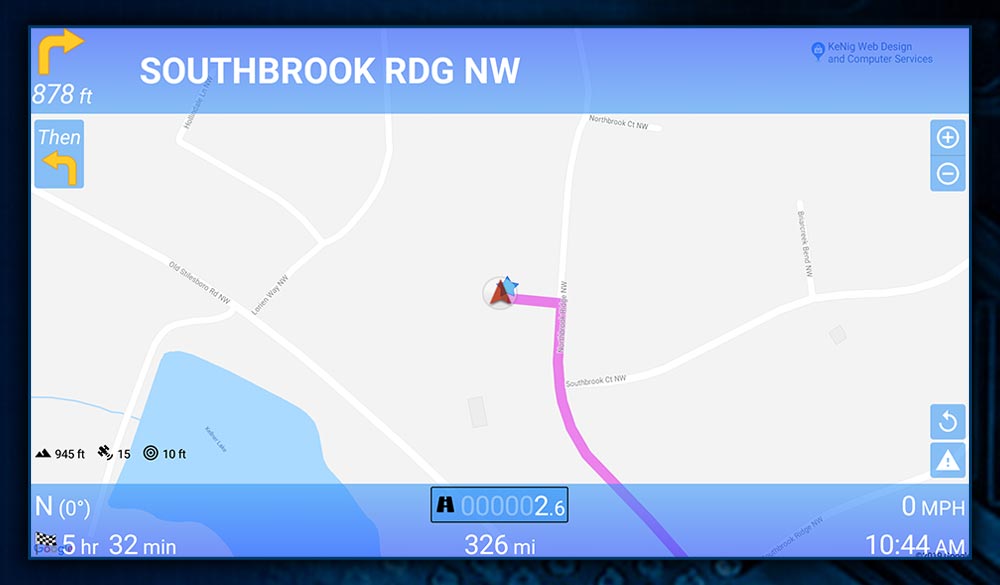 "Heads-Up" display with Audio Turn-By-Turn and local Info. *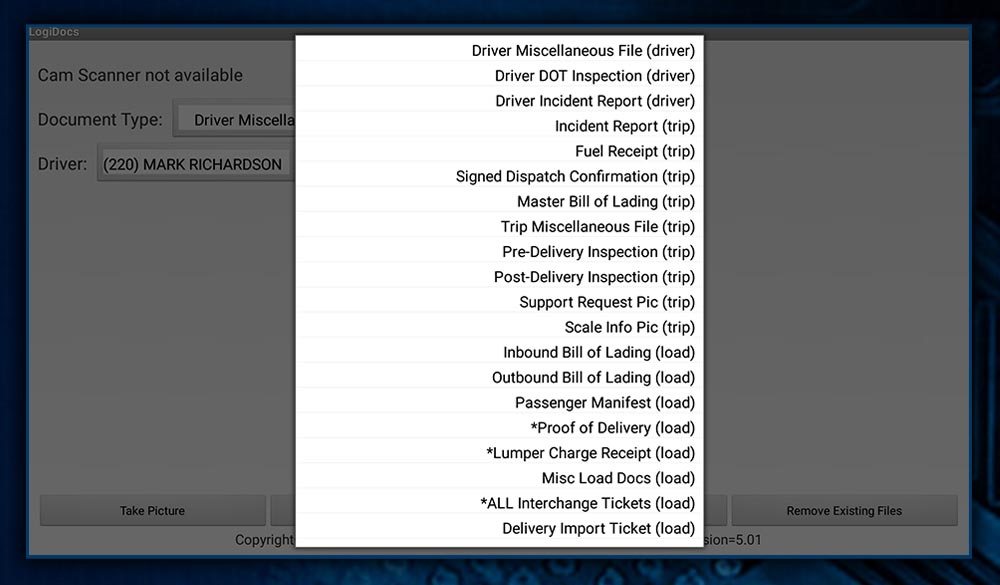 Driver can create various document types which are stored locally and transmitted to Dispatch.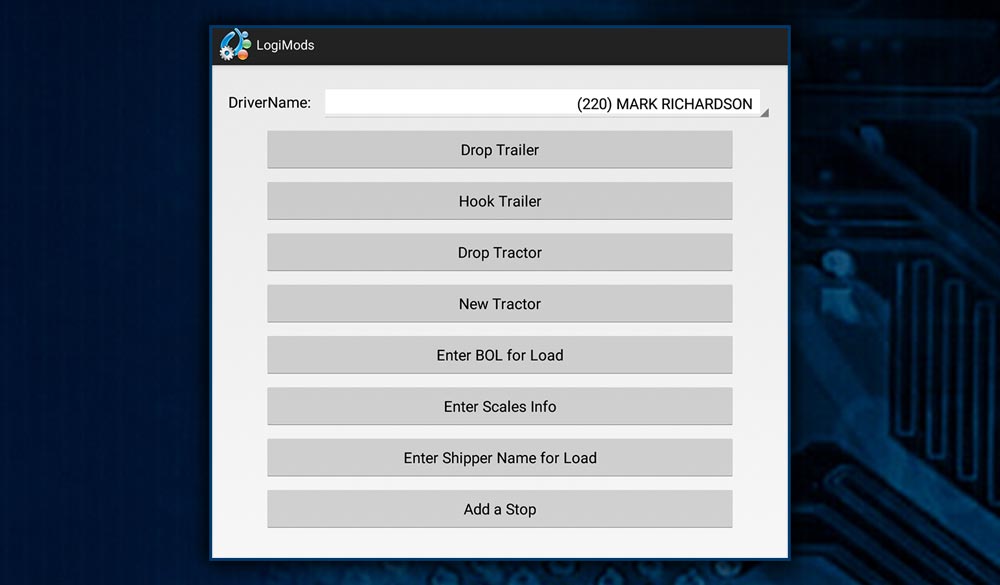 Drivers can adjust/update load configurations and asset information.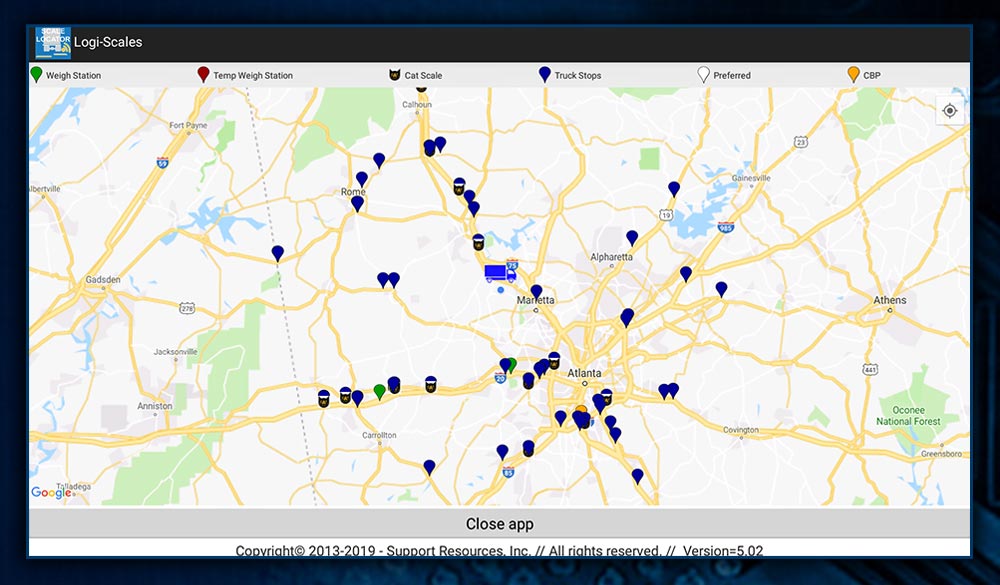 mapping Weigh Stations, Fuel Stops, Scale Locations and CBP posts help drivers navigate more efficiently.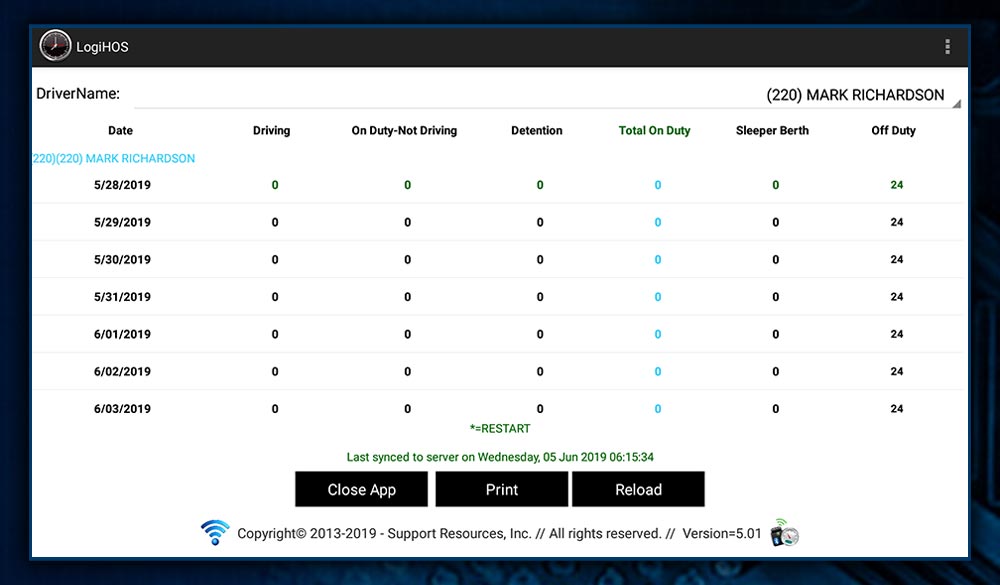 Driver can display and print Hours of Service recap locally.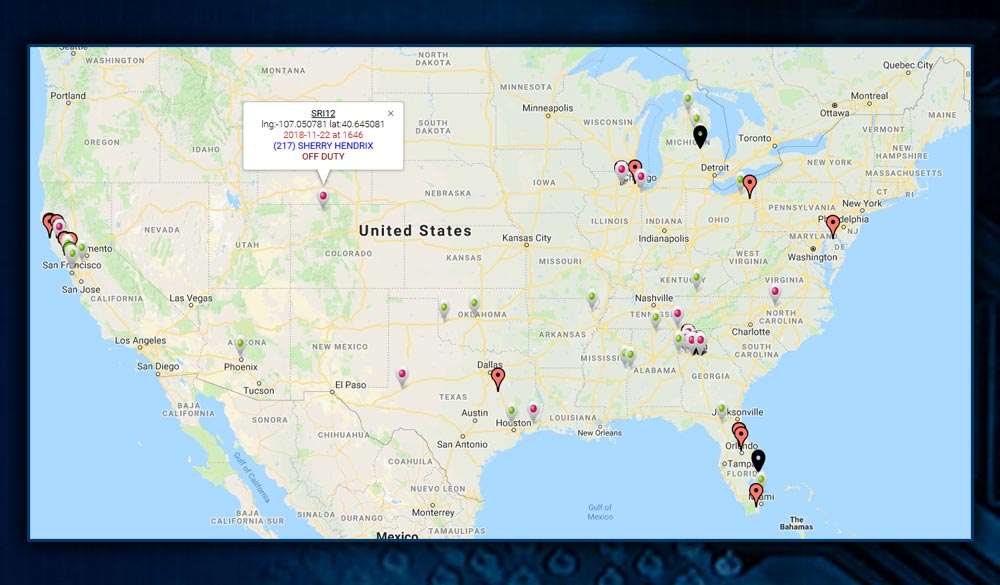 "Mapping" shows asset location and status information.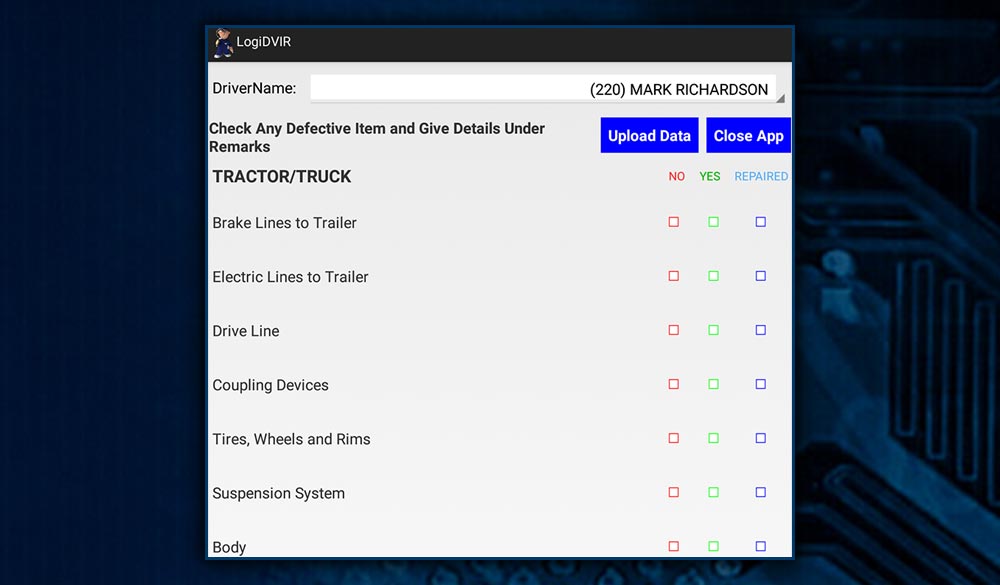 Automated Driver Vehicle Inspection Reports.
On-Board OBD Scan and Diagnostics Tool.
* Requires external SmartTruckRoute® API interface
** Requires external CamScanner® API interface
!! The Load Logistics® ELD Apps function in both Real-Time (connected) and Off-Line (disconnected) modes. !!
The following languages are currently supported on Android® ELD devices via the Google® Text-to-Speech (TTS) function:
Bangla, Cantonese, Czech, Danish, Dutch, English, Filipino, Finnish, French, German, Greek, Hindi, Hungarian, Indonesian, Italian, Japanese, Khmer, Korean, Mandarin, Nepali, Norwegian, Polish, Portuguese, Russian, Sinhala, Spanish, Swedish, Thai, Turkish, Ukrainian, Vietnamese.
Getting the Load Logistics system is by far the best decision we ever made. We have cut costs, have better accountability and have way more features to do what we need.
This system gives us more flexibility and more options at a lower cost than our other system. We're real glad that we switched.
The Load Logistics software has had a tremendous and positive impact on the overall operations of our company.
Not only has it prepared us for the inevitable ELD regulations, but their custom solutions have allowed us to offer "one of a kind" services to our customers, which has also saved them money.
Load Logistics has been a life saver for our operation since 2013. It has reduced our IFTA reporting from days to minutes. It has allowed us to research load issues & customer payment issues on the spot.
In addition, we have been able to eliminate the need for faxing or texting orders to our drivers. Our dispatchers love how user friendly the system is.
The most valuable piece of this system is the ability to contact the company directly with questions.