The Vehicle Monitoring Service (VMS) allows fleet managers to select from available ECM values to be monitored.
The fleet manager(s) may configure:
vehicle and/or vehicles to be monitored
vehicle engine items (ECM values) to be monitored
the high/low values for each ECM value being monitored
whether to notify the driver and/or dispatch when 'out of range' values exist.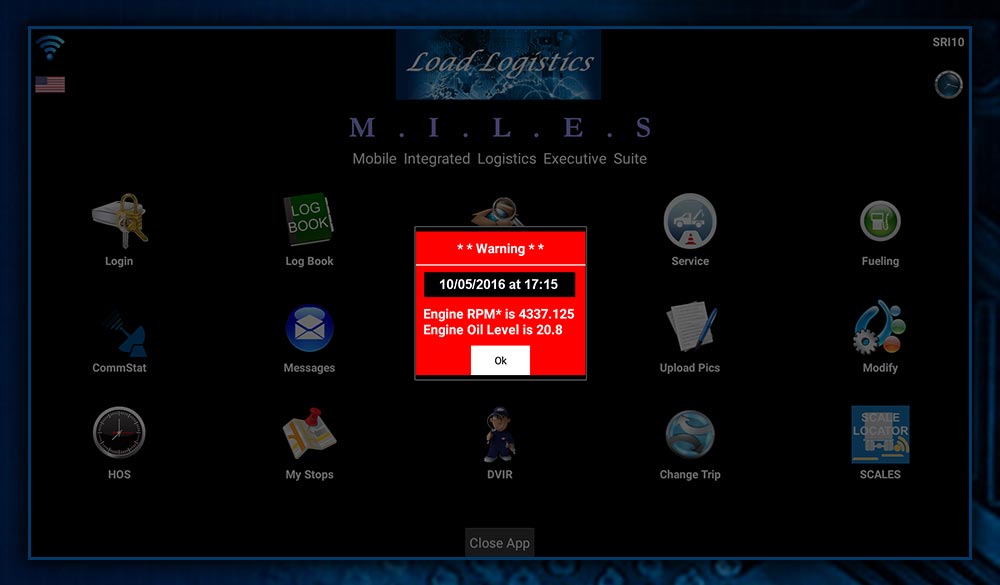 Real-Time notifications of vehicle issues are displayed to the driver on the ELD screen.
Fleet Managers are notified of current current vehicle issues and receive nightly reports.
"Monitors" can be created for any ECM parameters/items.
The most commonly monitored items are listed below.
Engine RPM
Engine Oil Level
Engine Oil Pressure
Engine Oil Temp
Instant Fuel Economy
Fuel Level
Fuel Temp
Engine Coolant Temp
Vehicle MPH
Brake Application Pressure
Cruise Control Status
Accelerator Pedal %
Engine Percent Load
Transmission Oil Pressure
Transmission Oil Temp
Engine Coolant Pressure
Lane Departure Left
Lane Departure Right
Water in Fuel Indicator
DPF Lamp Command
DPF1 Ash Load %
DPF1 Soot Load %
Diesel Exhaust Fluid Tank Level
Engine Exhaust Temp
Engine Coolant Level